We consider your symptoms, goals and lifestyle, assess your quality of movement. Test to narrow down the problem and find the primary area of concern (it's not always where it hurts!) treat and rehabilitate!
No chronic musculoskeletal problem is solved by being sedentary. Our success requires you being proactive and having the motivation to get better.  To help you take steps in the right direction we offer movement classes in our gym The Weight Buffet (which is why we work from a giant shed!)
We are problem solvers and facilitators of the healing process.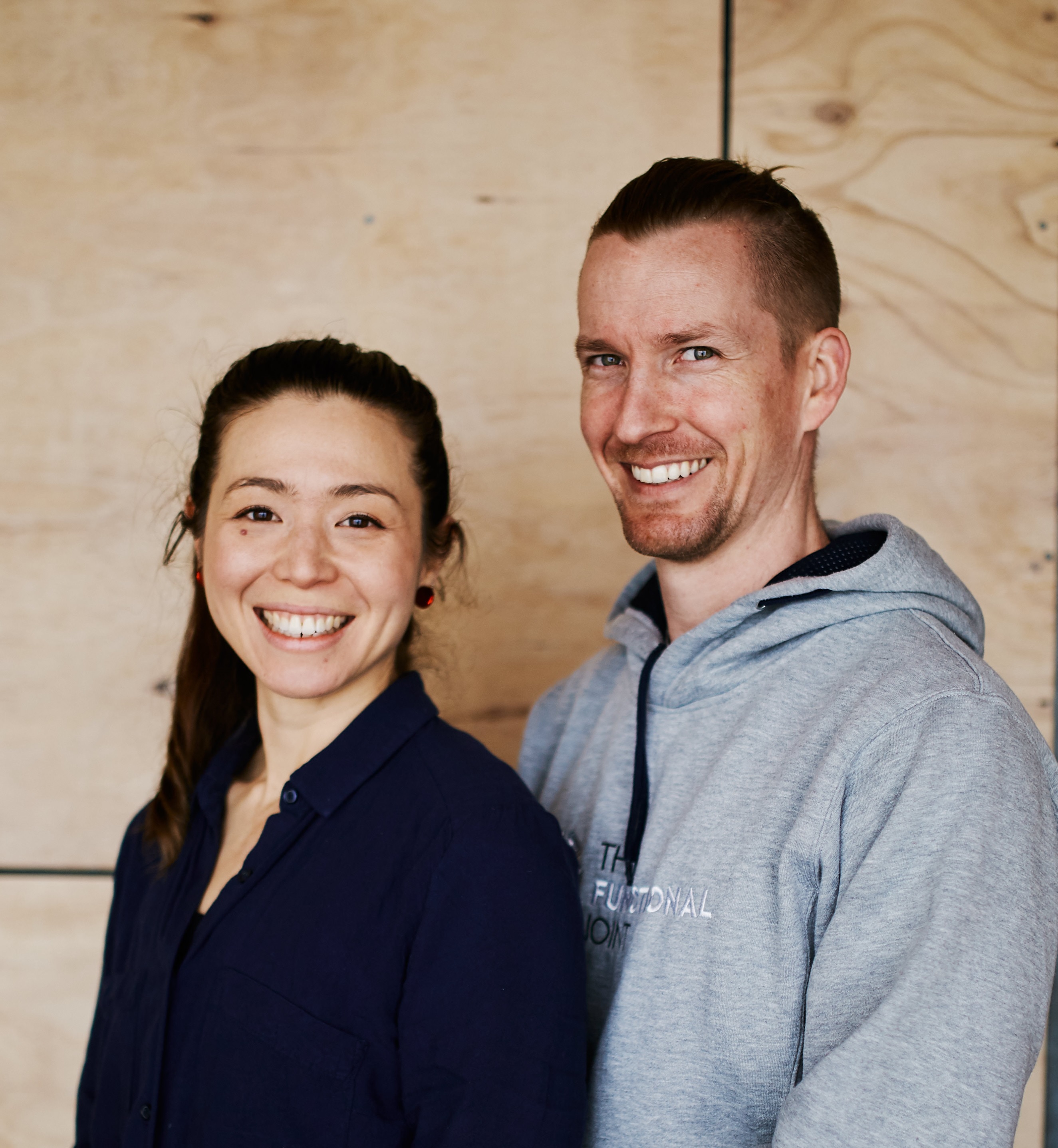 This husband and wife team aim to reduce pain and restore function in the most efficient ways possible. We also believe in a multi-modality approach and will refer you on if you are not getting results in the appropriate length of time. The saying 'You get out of this what you put in' also applies.
Come see us with an open mind and a willingness to try things at home to support your care for the best results.
Nathan has been involved with sport for most of his life – everything from little athletics to senior athletics, to AFL umpiring to cricket and soccer – and has always been passionate about physical fitness and bettering his best.
Nathan worked at Sunraysia Clinical Masseurs part time for 5 years whilst at school, also completing a business traineeship during his time there.
Nathan believes that there's no better feeling than helping people to be the best version of themselves in terms of their fitness, and helping them get on with their lives without the aches and pains.
He is here to give you the physical edge over your competitor in whichever sporting field you're in, whether it be on a professional level or simply keeping fit. Nathan will be able to assist your performance, help recovery and eliminate those niggling injuries by providing you with regular treatment.
Sporting activities aside, if your job includes sitting for long periods or staying on your feet, most likely your muscles will feel strained or constricted due to lack of movement he can help you with this as well!
The Technical Stuff
Certificate IV in Massage Therapy Practice – Melbourne Institute of Massage Therapy
Diploma of Remedial Massage – Victoria University
Sports Trainer Level 1 – Sports Medicine Australia
Rocktape Level 1 – Rocktape