We consider your symptoms, goals and lifestyle, assess your quality of movement. Test to narrow down the problem and find the primary area of concern (it's not always where it hurts!) treat and rehabilitate!
No chronic musculoskeletal problem is solved by being sedentary. Our success requires you being proactive and having the motivation to get better.  To help you take steps in the right direction we offer movement classes in our gym The Weight Buffet (which is why we work from a giant shed!)
We are problem solvers and facilitators of the healing process.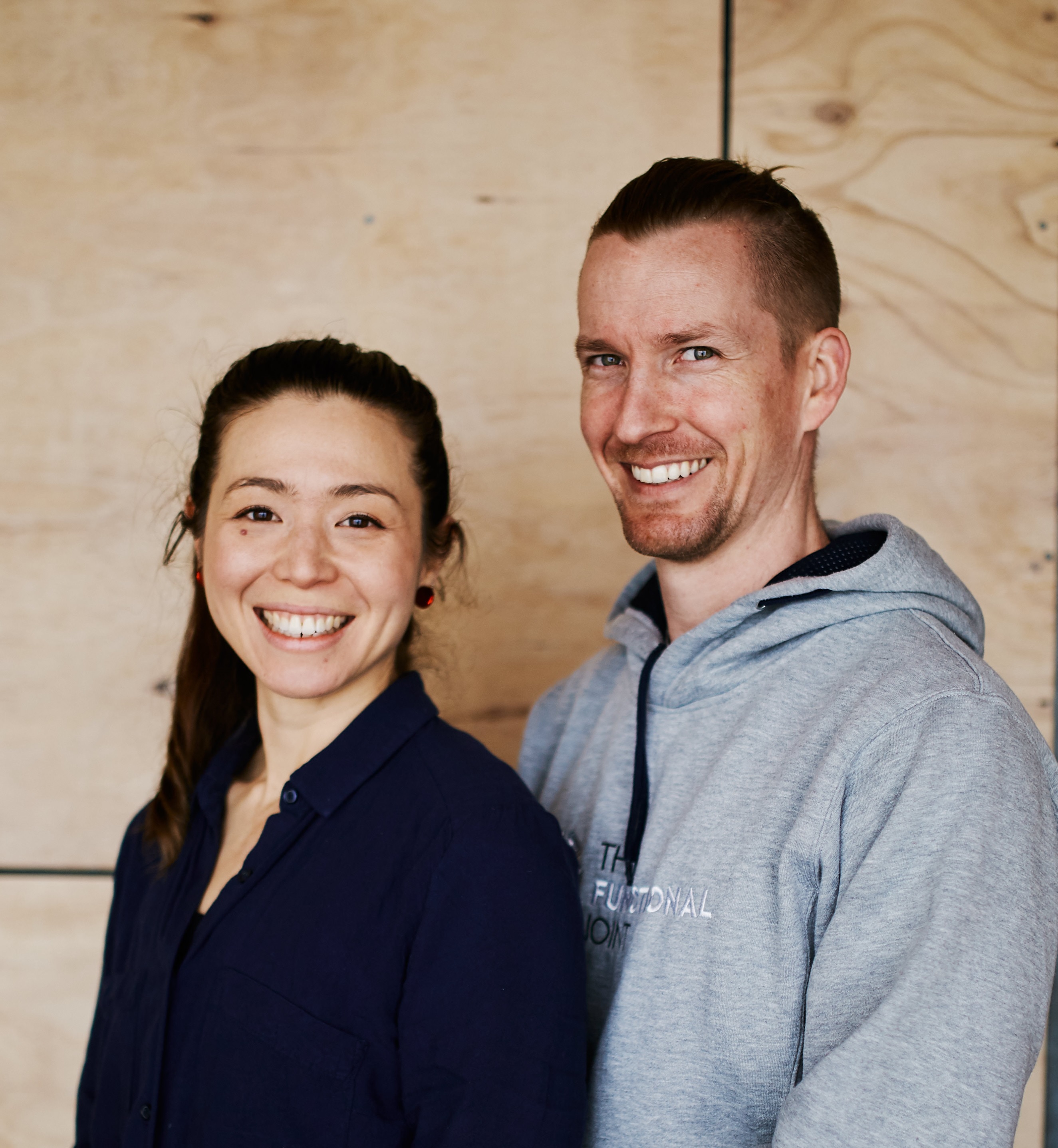 This husband and wife team aim to reduce pain and restore function in the most efficient ways possible. We also believe in a multi-modality approach and will refer you on if you are not getting results in the appropriate length of time. The saying 'You get out of this what you put in' also applies.
Come see us with an open mind and a willingness to try things at home to support your care for the best results.

Why the Chinese soup spoon you ask? Let's tell you the story…
When Brent joined my practice in 2016 I insisted that we update my logo to reflect the new change. Whilst we were both studying our lecturer introduced us to Gua Sha – which means to rub or scrape out the sha/energy/heat. (At the time we were using porcelain Chinese soup spoons)  Brent reminded me of the technique when he found my spoon in the drawer at work.  If you believe in signs I felt this resembled the rediscovery of Brent's skills as a therapist and so our new symbol and meaning was found.
Funnily enough we actually don't use the spoon now, as we have a gua sha tool made from Yak horn that is better suited to the task.